Wonca Europe – European Regional Branch of Wonca
Wonca Europe is the academic and scientific society for general practitioners in Europe. It has 47 member organisations and represents more than 75.000 family physicians in Europe.
Aim: The aim of Wonca Europe is to improve the quality of life of the people through fostering and maintaining high standards of care in general practice/family medicine, by providing a forum for exchange of knowledge and information, encouraging and supporting the development of academic organizations of general practitioners/family physicians, and representing the educational, research and service provision activities of general practitioners/family physicians before other world organizations and forums concerned with health and medical care.
Benefits/Major Achievements to GP/FM: The society aims to stimulate networking among GPs with an interest in professional development, research, education and quality improvement. To this end, it has developed networks and special interest groups (EGPRN, EURACT, EQUIP, EURIPA, VdGM, EUROPREV, PCD, ESPCG, IPCRG, EPCCS, GRIN). Wonca Europe also gives each year an Award of Excellence in Health Care – The 5 Star Doctor and funds a Special Projects. The European Journal of General Practice (EJGP) is the official journal of Wonca Europe, established in 1995 and published in print and on line.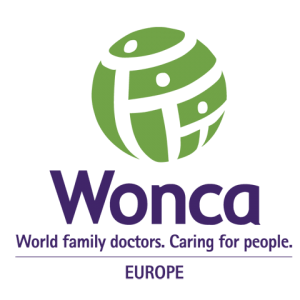 Membership Structure: National Colleges, Academies, or Academic Associations of General Practice/Family Medicine which are representative of General Practitioners/Family Physicians of that country can become Full or Associate Members of Wonca World. They can appoint one member to the Wonca Europe Council. Individual members can become Direct Members of Wonca Europe. EURACT, EGPRN and EQuiP each propose a member of the Wonca Europa Executive which needs approval of Council.
Meeting Structure: A Wonca Regional Conference takes place each year and includes a meeting of the Wonca Europe Executive, a meeting of Wonca Europe Council and a Scientific and/or Educational Conference.